A Fuel-Efficient Grand Cherokee? Heck yes!
Here's something I thought I'd never hear: a fuel-efficient Jeep Grand Cherokee. How can such a big, brash SUV be fuel efficient? And I'd be one to know as I owned one for over 15 years. Even during times when gasoline prices in BC were around $1.35/liter, it still wasn't cheap to fill up on a weekly basis. With today's gas prices, it would be a huge dent in the pocket. But if you want a Grand Cherokee (GC) and want to save some money on gas, the 4xe option might just be your answer.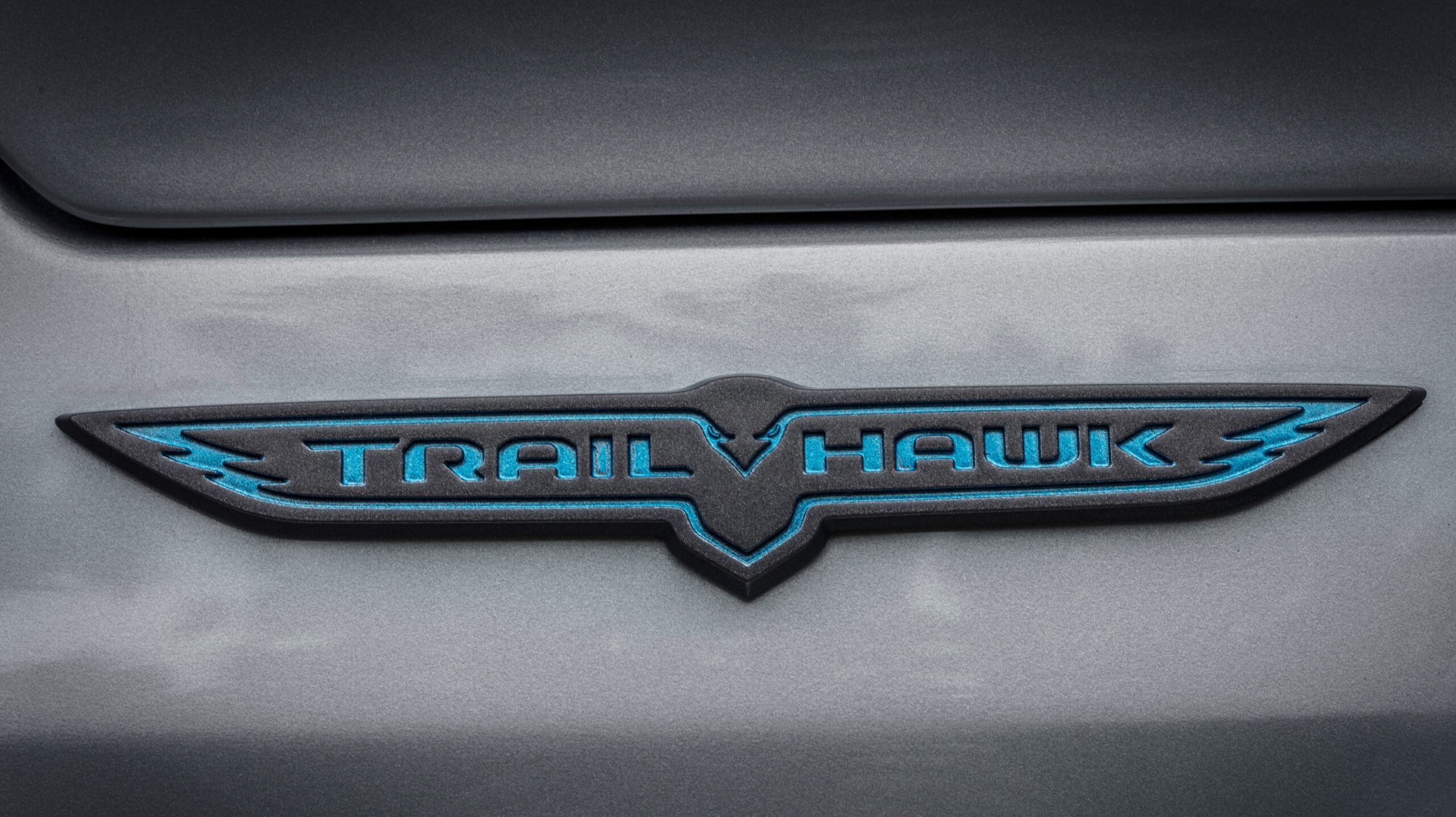 After having success with the Wrangler 4xe, it was only appropriate for Stellantis to add the same engine option to the Grand Cherokee. And after a week with the 4xe Trailhawk, it impressed me quick a lot, beyond just fuel economy.
Since most are familiar with the Grand Cherokee, let's get right into the 4xe engine. Borrowed directly from the Wrangler, the 4xe is a plug-in hybrid that has an optimal electric range of 42 km. While I didn't reach the claimed 42 km, I did average about 39 km, which is pretty darn good. Using a level one charger (your basic plug) will take about 17 hours to charge fully while having a level two charger knocks this down to about 2.5 hours. This makes it possible for you to charge the 4xe a couple of times a day, if needed, and if you have the time.
The Grand Cherokee 4xe has a dual power system, coming from the battery and a turbocharged 2.0L inline four-cylinder gas engine. Combined together, this plug-in hybrid GC gets 375 horsepower and 470 lb-ft of torque. It's impressive since this 2023 Grand Cherokee 4xe is the most powerful Grand Cherokee ever, having more muscle than the Hemi V8! And in straight line, runs to 100 km/h, it takes just over 5 seconds. Yeah, you will lose some towing capacity as compared to the V6 and V8, but it's not a huge amount.
Many asked me about the fuel economy of the Trailhawk 4xe, and in all honesty, it's a hard question to answer. If you're like me and have a daily commute of roughly 45 km, then you can probably go months before visiting a gas station. If you're the average, roughly 65 km per day, then it's still good. What did I get? Well, since my daily commute varied for the week and I tried to drive it like the average person, I still averaged an impressive 6.7 L/100 km. Considering the fully gas variant I drove before averaged close to 15.6 L/100 km, the 4xe can be a game changer to your monthly gas bill. What's more is that according to Jeep, this 4xe Trailhawk can have a total range of up to 750 km!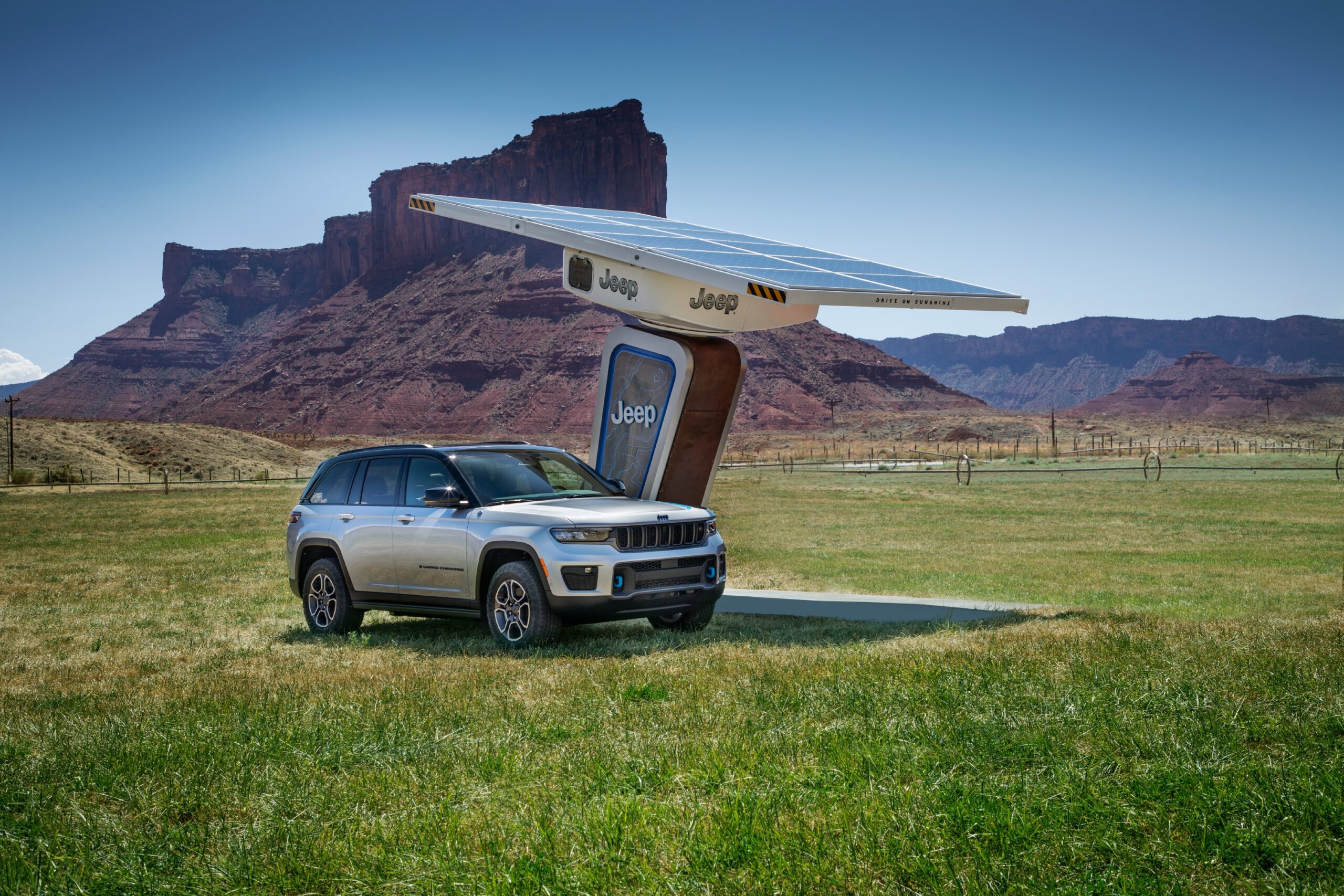 Driving the 2023 Jeep GC Trailhawk 4xe is exactly what you'd expect if you've driven a Grand Cherokee before. It's smooth, confident, and tackles any road condition you can throw at it. It's a breeze to maneuver in the city, thanks to great visibility and seating position. On the highway, this Jeep is quiet and subdued, especially when comparing it to the Wrangler 4xe, which I actually own; the two honestly are like night and day. But again, to be fair, the two are different vehicles. The Trailhawk's Quadra-Lift air suspension works well, lowering the vehicle at highways speeds to reduce drag. It's also quite convenient when entering or exiting the vehicle.
Lucky for me, I was able to take the 4xe Trailhawk for some minor off-roading and this is where the Jeep shines. With the air suspension and different terrain modes, the 4xe GC can pretty much go anywhere. On a wet weekend, the Trailhawk took mud trails like a champ, plowing through some mud ruts like it was just a gravel road. On a side note, a couple of years ago, I had the Trailhawk during a brutal winter storm. And while other vehicles, SUVs included, were getting stuck and slipping and sliding around, the Trailhawk got me home with no issues. What can you say except it's a Jeep!
So, what is the Trailhawk package all about? To be honest, it's quite attractive, that, for just over a grand over the base model, you get air suspension, Quadra-Drive II, front disconnecting stabilizer bar, and distinct badging. Our test Trailhawk came in Silver Zynith, with a blue stripe on the hood and blue two hooks. And while I'm not usually a fan of silver, this one looked quite appealing.
The Grand Cherokee has always been a great looking SUV in my opinion. While retaining its rugged looks, it's become somewhat more mature and noble. You can take this vehicle off-road but still be confident in taking it to a black-tie event. The only thing I would change with the Trailhawk package is the tire and wheel package. While completely capable off-road, the 18" package seems to be less "attractive" for regular, daily driving. A larger tire and wheel package would also fill out the wheel well area better.
The cabin of the 2023 Grand Cherokee is beautiful, as much as, or better, than the luxury brands. Front and rear seats are draped in beautiful, rich leather. Front seats are heated and cooled while rears are heated. And as you'd expect, all seats are big and comfortable. And for those of you wondering, the 4xe does NOT come with a 3rd row option.
The 4xe Trailhawk has a massive moonroof; for most of my time with this GC, I had the shade open most of the time, letting in the natural light that really showcases the enormity of the cabin.
If you spend a lot of time driving, then it's crucial to have an infotainment system that is easy to use and works well. I've said it before, and I'll say it again. Jeep's Uconnect system is one of the best in the industry. And since it supports both Apple CarPlay and Android Auto, you can mirror your smartphone on the 8.4" display.
Stellantis realized that good technology should include both touchscreen and physical buttons and we see that in the Trailhawk 4xe. Climate control, volume, 4WD systems, ride height, and many other basic functions are still controlled by physical buttons, which work way better than having to navigate through touchscreen menu options.
So, with all the positive with the Grand Cherokee 4xe Trailhawk, what's not to like? Well, my biggest gripe, which I've noticed in my own Rubicon 4xe is the transition from electric to gas mode: it's clunky and loud and really offsets the refinement of the Grand Cherokee. It seems to be ok for the Wrangler because, well let's face it, the Wrangler is more utilitarian and built for off-road and thus, extra noise is acceptable. It just doesn't suit more refined Grand Cherokee.
The other gripe has to be the pricing. If we compare the Grand Cherokee 4xe Trailhawk to the closest gas-powered GC, let's say the Overland, the price difference is almost $12K. That's a fork out in the beginning, hoping you'll recoup the money over the long run, especially if you're daily commute is more than 70 km.
Final Thoughts:
The newest, fifth generation Jeep Grand Cherokee has really matured as an SUV. It was always a capable off-road vehicle, but with the refinements made to the interior, it truly is an impressive vehicle, inside and out. The 4xe adds an extra push for some buyers to move into the plug-in hybrid option; yes, it's an expensive option, but if you're commute is less than 50 km per run and you have time to recharge at home, you'll not be visiting a gas pump for months.
I like the Grand Cherokee 4xe Trailhawk a lot. For me, it does everything for year-round driving. And call me biased because I've owned four Jeeps, but being objective as I can, it truly is a great plug-in hybrid SUV.
"There's only one Jeep"