2023 Volvo XC40 B5 Ultimate
Price: $57,090 CAD
Colour: Fjord Blue
Here we are again my friends. I'm driving another Volvo. Regular readers will know of my now not-so-secret love for the Swedish manufacturers' offerings. The XC90 stole my heart recently and while the C40 was a bit of a disappointment the XC40 is back on form and offers us a very comprehensive package wrapped in a solid, if not perfect, driving experience.
Power & Performance
The 2023 Volvo XC40 only has one engine on offer. You can get the plain jane B4 which is a 2.0L turbo giving you 197hp. This is a little underwhelming as it takes almost 8.5 seconds to hit 60mph and would leave you a little sad on a daily basis. Fortunately, Volvo knows this and offers a variant of the same engine called the B5. This comes with a 48V mild hybrid system. This, mostly, plugs the happiness gap and gets the car to 60mph in 6.5 seconds which is a better result. The B5 gives you 247hp and while that's enough it's not a thrilling amount of power. The torque fill from the mild hybrid is functional in the lower end, but by the time you're up to speed the little 2.0L tops out in short order. This isn't unexpected and given that this isn't a sports car I learned to accept it. One thing that struck me immediately when I started to romp on the XC40 was how rattly and raspy the engine is. It's nowhere near as refined and quiet as I expected. This was a disappointment as I have come to expect better from Volvo.
Exterior
The 2023 XC40 is a handsome little animal. I really like the profile of this car. From every angle it's a pleasing vehicle to look at. Things like the little spoiler on the back add to the good looks. The 20" wheels on this tester are the perfect size without being too big. Volvo loves a nice grille and the XC40 doesn't disappoint. The 2023 offers a light refresh of the face of this car and while the changes aren't drastic they are tasteful and add to the elegance of its looks.
One thing that strikes me about every Volvo I drive is how wide the hood opens. I can't even reach the hood on the XC90 and while, mercifully, the XC40 allows me to preserve my dignity, the mouth is still very wide open and I really like it. Somebody was thinking when they designed this car.
Interior
The interior of the 2023 Volvo XC40 is a nice place to be. It's the usual stripped-down, basic type of interiors the Swedes are so famous for. It's nice in a lot of ways as vehicles have become so swathed with technology and features that I often find it overwhelming. The XC40 gives you what you need and a few toys but otherwise the car is just there for driving.
The cargo area of the XC40 is a wonderfully functional bit of space in this car. Not only is it of a decent size which certainly isn't always the case, but it has versatility as well. The floor panels can be folded and adjusted to section off areas. This allows you to separate your apples and oranges and keep them from floating around all over the place. When in an upright position the panels also have little hooks that you can hang your shopping bags which further helps you keep your cargo secure. A really clever addition.
What to do with the garbage my children inevitably drag into the car despite my protestations to the opposite? Trash management isn't something a lot of carmakers worry about, but Volvo has dedicated considerable time and though to it in the XC40. There is a small garbage can located inside the center console. It has a spring loaded lid so your trash is contained to the can. The trash can is also removable and you can disassemble it for cleaning when it becomes all gross and scummy from chocolate wrappers and whatnot. Someone was really thinking this through.
Further indications of the obsession with cargo and trash management is the little hook that can be folded out from the glove box area. This is, according to Volvo, to hold your shopping bag in place. In my world it also doubles as a holder for a larger garbage bag or overflow should you fill the small container in the console. This is the third wonderful addition to this car related to materials handling and waste disposal. This doesn't impress everyone but it does it for me.
The XC40s seats are upholstered in a combination of alcantara and leather (I think it's real leather). They are a really nice place to be. They're comfortable, supple and supportive. The alcantara is also in black so when it, inevitably and far too easily, becomes stained you won't notice as much.
The infotainment system in the XC40 is the same charming Google Built-In that have so plagued my dreams in recent years. It was irritating in the XC90, less so in the C40 and damn near usable in the XC40. I assume this is the result of small, incremental updates that have made the system more friendly. It was so cumbersome before and, if they insist on continuing to use it, I'm glad they seem to be making efforts to improve the system.
Unlike the rear tapered roofline of the XC40's cousin the C40, this vehicle gives you a boxier roofline which allows you plenty of space in the rear seats for full-sized occupants. The rear seats are a comfortable place to be and demand little compromise. If you perhaps overindulge in chardonnay of an evening you'll have so problem collapsing into the back seats while your spouse or partner throws one of those angry looks your way.
Quality
With the exception of the carpet and the raspy powerplant the 2023 Volvo XC40, there are on signs of corner cutting here. The car is made of good quality materials and stitched together with care and consideration. This feels as premium as it should.
CQI – 6. The carpet is pretty shabby in the XC40. I don't think this is the result of a decision to buy cheap carpet, but more so the recycled carpet Volvo is opting to install in their vehicles. It is at the very least, vacuumable and that helps.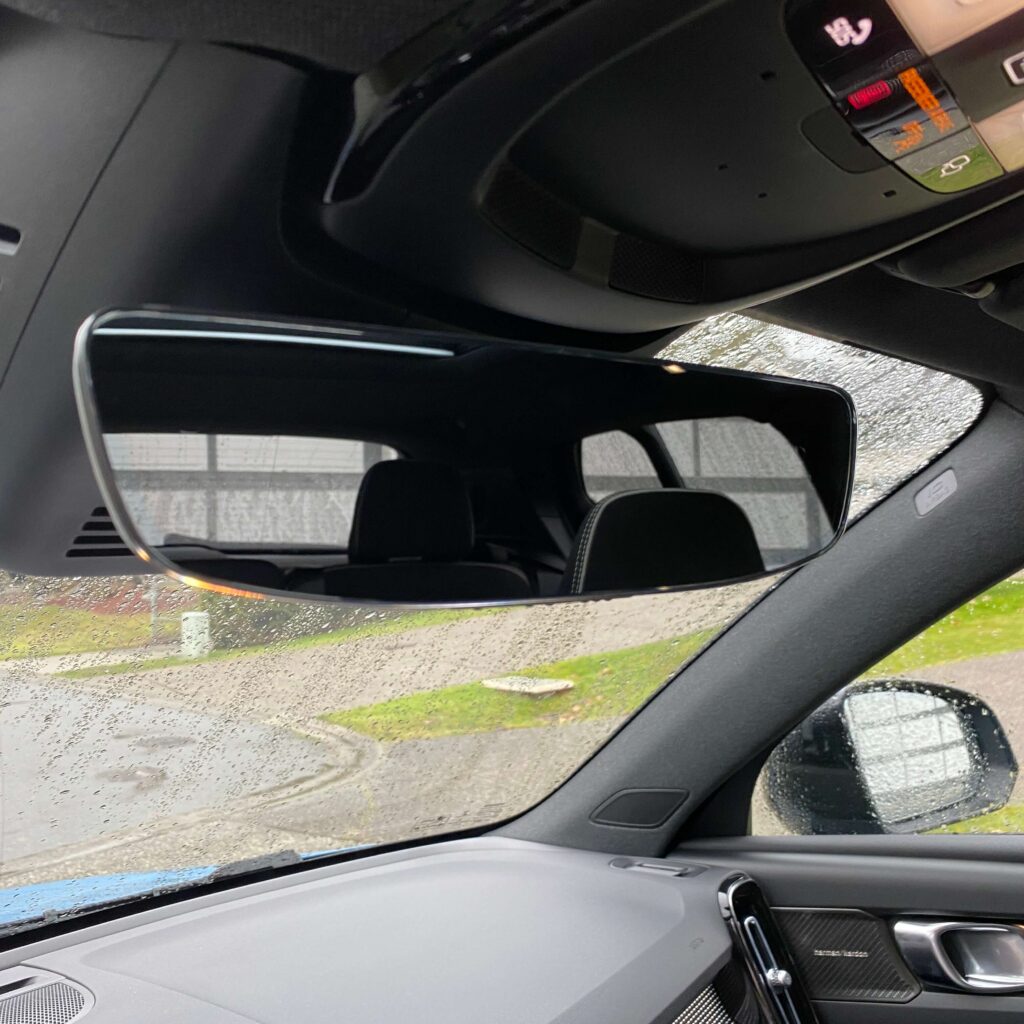 Value
The test vehicle I drove is pretty much fully loaded and carries an associated price tag of $57,000 CAD. That's a lot. There is light however, as the base model "Core" trim, mated to the B5 power plant is well equipped and comes in at $45,000 CAD. This gives you all you need and skips some of the unnecessary bells and whistles. At this price point the XC40 is a real option and competes very effectively with other vehicles in its class.
Final Thoughts
The restrained and understated nature of Volvo's continue to seduce me. I accept that you pay more for a Volvo and that's okay because in a lot of ways, some not so obvious, you get more car. That being said the XC40 is still competitive and offers great value. It's comfortable, good looking and, while not a thrill to drive, it exudes quality and has a genuine feel of quality and solidity. If I had a brutal commute everyday this is a vehicle I would choose. I feel like it would take care of me.